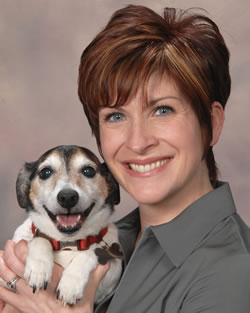 Question: Do you have any feedback on cases of cats with IBD who have improved using Halo's menu? I'm not even sure I can get it in Australia, but when I went to the "Cat Recipe" link it was blank ("recipes will return soon"). I am particularly interested in the Spot's Shredded Chicken Stew for Cats (I may have that wrong!).
Answer: Thanks for your inquiry. Halo diets, like the Spot's Choice Grain-Free Shredded Chicken Recipe, have been used successfully in many cases of intestinal disease. Inflammatory Bowel Disease (IBD) is not a specific diagnosis—there are many types of IBD and many different treatment approaches. See my article for more information: Inflammatory Bowel Disease in Cats.
If a cat seems to truly have a food allergy, often a much more restrictive diet and sometimes a prescription diet may be necessary. If a cat has general intestinal inflammation, often a diet with very high quality natural whole ingredients which is highly digestible (like Halo) can work well. I would suggest you ask your veterinarian about using Halo foods.
Hope this helps.
Dr. Donna Spector
Answers provided to pet owners by Dr. Donna Spector should be considered information and not specific advice. Answers are to be used for general information purposes only and not as a substitute for in-person evaluation or specific professional advice from your veterinarian. Communications on this site are very limited and should never be used in possible cases of emergency.
Halo, Purely for Pets will not be liable for any loss or damage caused by your reliance on any information or content contained in a blog or article post. If you have consulted your veterinarian and if you are still concerned about your pet's condition or if your pet has chronic, complicated or undiagnosed problems, Dr. Spector can offer consultations for you and your veterinarian via www.SpectorDVM.com.