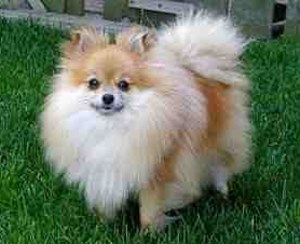 Question: My dog is on science diet ID, I want her off! Her breath smells awful on this food! She weighs 6 lbs. And is a mini pom with a very bad tummy. She gets the poo's very easy! She only likes can food. I would like her to eat some dry but can't get her to. She was very abused so I want the best for her any advice? The Vet keeps pushing the ID.
Answer: Thanks for your question. If you are not thrilled with the i/d diet, my suggestion would be to speak to your vet about the characteristics of the diet he wants your dog on.
Dogs prone to digestive disturbances can often do very well on a natural diet that contains a highly digestible protein source, are low to moderate in fat content, and have added fiber (a blend of both soluble and insoluble).
Natural diets that contain no artificial preservatives or dyes can help minimize adverse reactions. A high quality probiotic is often very helpful at maintaining gastrointestinal health as well.
Hope this information helps.
Dr. Donna Spector
Answers provided to pet owners by Dr. Donna Spector should be considered information and not specific advice. Answers are to be used for general information purposes only and not as a substitute for in-person evaluation or specific professional advice from your veterinarian. Communications on this site are very limited and should never be used in possible cases of emergency.
Halo, Purely for Pets will not be liable for any loss or damage caused by your reliance on any information or content contained in a blog or article post. If you have consulted your veterinarian and if you are still concerned about your pet's condition or if your pet has chronic, complicated or undiagnosed problems, Dr. Spector can offer consultations for you and your veterinarian via www.SpectorDVM.com.