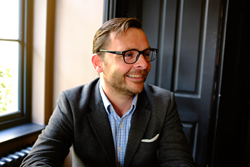 (PRWEB UK) 9 June 2014
Anglo-American technology innovators, Aquarium Software, have signalled their determination to build on the early successes of 2014, by announcing another new UK client. West Yorkshire?s NCI has joined the Aquarium stable of top insurance brands, as it becomes the latest to take advantage of Aquarium?s intimate understanding of the technology needs of the global pet insurance sector.
Based in Harrogate, NCI began life offering motorcycle roadside assistance to insurance policies, but quickly moved into other vehicle rescue services. Having joined the growing pack moving into pet insurance, NCI realised they needed a software solution both innovative and flexible, capable of accommodating their expansion plans, while not losing sight of the importance they have always attached to a positive customer journey. A brief tailor made for Aquarium?s skills.
"When we heard what NCI needed, we simply called and said we already had the perfect solution for them," said Mark Colonnese, Aquarium Sales and Marketing Director. ?The NCI board agreed to meet with us and after a series of discussions, quickly saw how the key elements of the Aquarium pet platform would work for them. We then went to the next stage and tailored the software to their individual needs and this – plus our deep understanding of the pet insurance industry in the UK and worldwide – were the prime factors in securing the business.?
Much of Aquarium?s work to date has focused on the importance of the customer journey and enabling insurers to extract compelling management information (MI) that was previously unimaginable. It is this understanding of the emotional connection between ?pet and parent?, so important to customers, that convinced NCI that Aquarium was the partner they needed for the successful development of their latest venture.
"Aquarium had the right levels of enthusiasm, skills and experience that made their software and presentation a compelling demonstration that we could not ignore," said NCI Group IT Director Craig Astbury. "We were about to commit a substantial amount of money to a new bespoke development with a third party. When Aquarium arrived at our offices and spoke about up low transactional costs, unlimited users, and the ability to cope with as much new business as we could throw at it. In the end, given Aquarium's work with the biggest names in the business, it became an easy decision to make."
Aquarium has a proven track record of success with Capita, BDML, Markerstudy and Pets Plus Us, so NCI knew Aquarium could deliver on their technical promises. NCI were also keen to take advantage of next generation software solutions which are designed to guide the "pet parent" through the policy administration and often emotional claims process.
"As a business, it wasn't practical, cost effective or indeed necessary to acquire all new hardware and software so we needed something that would dovetail with our existing systems seamlessly. The fact Aquarium needed little overhead on our existing IT infrastructure was important," added Craig. "Aquarium also delivered immediate deployment without any disruption to our business, which was also an important consideration for us, and more importantly, our customers."
Many companies have struggled to get to grips with pet insurance market and to make it profitable. Aquarium however provides the tools from underwriting and policy admin through to claims that helps insurers and affinity partners turn a healthy profit in a market that is still only 20% penetrated.
"It's a fact that some insurance providers have been put off, which is a shame when the path to profitability is not insurmountable with the right approach and software," added Mark. "Pet insurance has been treated as a bit of a pet project by some, when what this market sector requires is the same robust approach and respect given to other more traditional personal lines insurance categories. We were able to show NCI how our software has made game changing improvements to the profitability of the pet market following our sustained success in helping to price and underwrite successfully and at the same time combat fraud and reduce claims leakage."
With a track record developing systems for UK insurers such as Markerstudy and Americas based insurers such as RSA (Canada's) Pets Plus Us, Aquarium offers a bespoke, cost-effective service that can be tailored to meet the specific demands of each insurance sector and insurance company. Using its very own brand of cloud technology – driven by "management by exception" and a transactional deployment model – clients are rewarded not only with a reduced cost base, but with the added benefits of unprecedented MI and a vastly-improved customer journey.
Find More Healthy Pet Press Releases