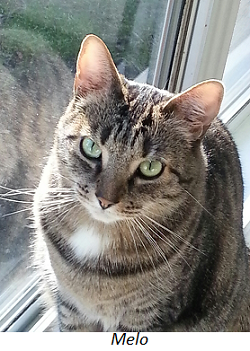 We love hearing how well our customers' pet are doing and wanted to share this email we received from Yael about his cat Melo:
Hello Halo,
I am a new customer. I brought a sample from the store and my cat loved it so much that I went and purchased a few bags of the Salmon flavor Spot's Stew dry food.
I wanted to share that I have never seen such excitement from my cat. He loved it so much that he bit through the bag to get to the food (and believe me – this was not hunger!
I thought I should share my positive experience!
Thanks for making great food for our pets!
Yael
Thank you Yael so much for sharing such wonderful news with us. We are so happy to hear that Melo is loving Halo Spot's Stew.