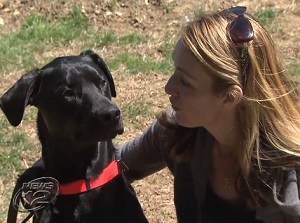 Most people will do anything for their own sick pet, but one couple went the extra mile for someone else's sick pet.
According to CNN, last week, Christina Summitt, a bartender at the Holiday Inn in Clinton, New Jersey, was serving drinks when a couple of friendly customers asked her about her paw print tattoo.
Like most pet lovers, Summitt was happy to talk about how she volunteers for a local dog rescue and dotes on her beloved Great Dane-Lab mix, Tucker.
But that night she was worried about Tucker. He had swallowed a plastic ball and was currently at the vet hospital after he'd undergone emergency surgery earlier that day.
Click here to read the complete story.