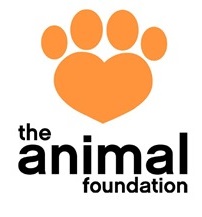 Thanks to you, check out the noticeable results from The Animal Foundation in Las Vegas, NV:
"The Animal Foundation received a Halo Food donation in conjunction with the One Picture Saves A Life Photography Project held in June 2013. The donated food was used help individuals that were struggling to make ends meet at home and needed some assistance feeding their pets.
The food was distributed to rescue partners as well to help them keep their costs down so that they can devote their funds to helping more pets in need. The donation of cat and dog food from Halo helped much-loved pets stay with their caring families during times of financial crisis. In addition, the food helped our rescue partners transfer more pets in need of care and attention beyond what our facility could provide. It is estimated that over 330 pets were helped by the food.
A woman and her children came into The Animal Foundation's Receiving Office, obviously upset about surrendering their pets, two large pit bulls and a cat. When our staff asked why they were surrendering, she said that it was just getting too hard to feed them. She had lost her job and money was too tight to make ends meet. Our Receiving Manager told her, "If food is the only reason you are surrendering your pets, we can help with that." Danielle received two big bags of Halo Food on 10/28. She accepted the food and was so grateful she offered to share her story. She and her children, all in tears, headed back home with their family intact, furry members included."
Thank you The Animal Foundation for making a noticeable difference for pets in your community!
When you choose Halo pet food, made from natural, whole food ingredients, your pet won't be the only one with a radiant coat, clear eyes and renewed energy. Halo feeds it forward, donating over 1.5 million meals annually.
Halo is proud to partner with Freekibble.com and GreaterGood.org to achieve noticeable results for shelter pets together!