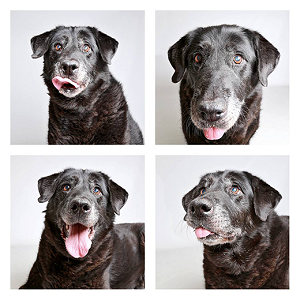 Sometimes a bit of creativity can make all the difference for pets in need. That was the case when a Utah animal shelter decided to think differently about the photos they were taking of their adoptable pets.
According to TIME, Guinnevere Shuster, social media coordinator at the Humane Society of Utah, was looking for a compelling way to showcase the shelter's adoptable pets.
Shuster decided to try old-fashioned ph2oto booth style images, which features four different "poses" of each animal. The results were adorable…and overwhelmingly successful.
"I was hoping that it would help change people's options and perceptions of shelter dogs. Showing off the individual personalities of the dogs, instead of the sad 'behind bars' images that have become associated with shelter animals," she shared with TIME. .
Click here to read the complete story.