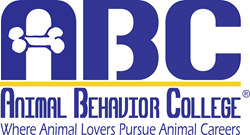 Santa Clarita, Calif. (PRWEB) May 07, 2015
They parent alone when their spouses are deployed. They move hundreds or thousands of miles away to unfamiliar locations. They postpone or give up their careers. May 8, 2015 is ?Military Spouse Appreciation Day.? In observance of this special day, Animal Behavior College (ABC) is celebrating all military spouses, including the school?s 2,550 military spouse graduates.
?Animal Behavior College appreciates military spouses for their sacrifices and dedication to freedoms we often take for granted,? said Steven Appelbaum, president and CEO of Animal Behavior College. ?Military spouses face tremendous challenges such as maintaining steady employment despite frequent relocations. Animal Behavior College?s core programs are portable and ideal for spouses interested in pursuing a career in the lucrative and viable pet industry.?
In a study by the Department of Defense Office of Community Outreach, 26 percent of military spouses are unemployed.
To some, the idea of pursuing a career in the pet services industry seems implausible. However, pet ownership in the U.S. continues to increase. In fact, 65 percent of U.S. households own a pet, which equates to 79.7 million homes, according to the 2015-2016 American Pet Products Association (APPA) National Pet Owners Survey. Pets today are living longer, eating healthier and receiving more services from groomers, veterinarians, pet-sitters and trainers. The APPA estimates Americans will spend $ 60.59 billion in 2015 on pet purchases, including food, veterinary care, supplies, over-the-counter medicine, pet grooming and boarding combined.
For military spouses who are passionate about animals, the pet industry offers an array of career choices that are portable and sustainable doing what they truly love:
?Being married to the military [Army] makes your life jump around,? said Jessica Lynn Allen, a 2014 graduate of Animal Behavior College?s Grooming Instruction Program. ?I didn?t have skills that were portable or that allowed me to find a job wherever we moved. Now that I?m a certified ABC pet groomer, I can take more courses to enhance my skills doing what I truly love.?
Jessica recently relocated to Spartanburg, South Carolina from Washington State. She is re-building her once flourishing pet grooming business for dogs with special needs.
There is an estimated 80,000 to 120,000 pet groomers in the U.S., which also includes bathers and assistants, according to PetGroomer.com. On any given day, there are approximately 2,500 job openings for grooming professionals in the U.S. Jessica and military spouses like her have numerous opportunities to find employment and apply their newly honed vocational skills to meet their family?s financial obligations.
Tonia Col