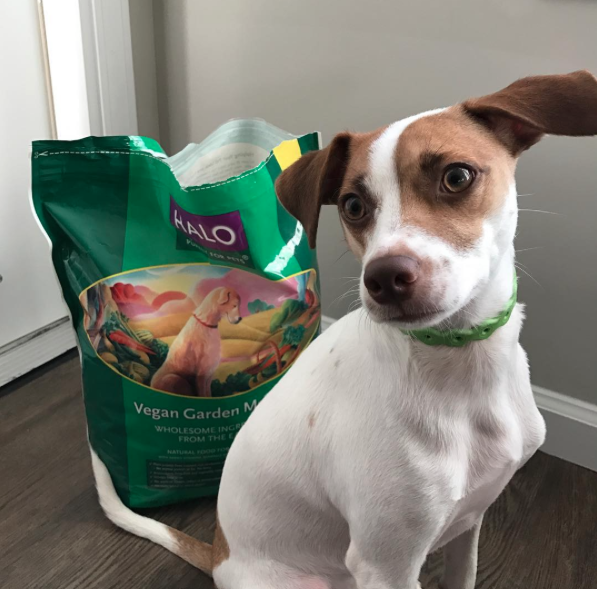 Kale the Rescue is a rescue pup living life in the burbs and a fan of our Vegan Garden Medley formula. Here's what Kale had to say:
"Excited about my new bag of @halopets food! Human is acting like he doesn't seem me sitting here ready to eat."
When asked if Kale eats a vegan diet, he replied:
"…with the exception of the occasional grasshopper or spider outside lol yes. The changes in my coat and my energy have been great." 
Thanks Kale for sharing your thoughts. We hope you continue to enjoy your Halo vegan food.
Halo Vegan Garden Medley is a complete and balance all-vegan kibble & cans with WHOLE ingredients and highly digestible proteins. Plus, we donate a bowl to shelters every time YOU buy!