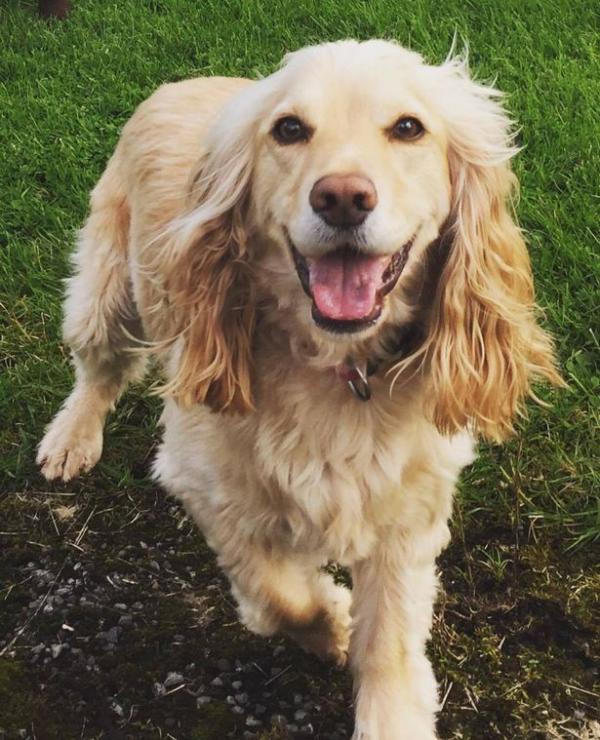 We might think that anonymous heroes only exist in movies, but one man in Scotland proved otherwise this fall. Not only did this mystery man go into a fast-moving river to save one dog – he then proceeded to save another dog and her owner!
According to the Daily Record, Nicola McCrory was walking her dog, Stitch, as well as her parents' dog, Sammy around 9:30 a.m. on Monday, October 2. As the three walked beside the River Clyde near Bothwell Castle, Sammy stumbled and slid down a steep ten-foot drop to land in the river.
Nicola told reporters that she "panicked" but that someone else came to Sammy's rescue: "the most amazing guy was there to help." She described how the man used Nicola's leashes to carefully descend toward the river and fish out Sammy.
Sammy's fall and rescue gathered attention and a bit of a crowd gathered on the river's edge. Nicola described what happened next, "as if one rescue wasn't enough, someone else's dog fell in and the owner jumped in after their dog!" Any pet lover can understand the instinct that drove that pet owner to dive into the water. Unfortunately, the water was moving fast and the owner wasn't able to save the dog alone. The mystery man came to the rescue again.
"The same guy… came to the rescue yet again, pulling first the dog then the owner from the water," according to Nicola. She said that she thanked him profusely, but the man didn't seem to speak much English and left the area quickly. Nicola hopes to learn his identity though, and has described him as a man, over the age of 50, who walks along the river "doing exercises as he goes." Nicola told reporters why she wants to discover the man's identity, saying "I'd love to find out who he is so I could thank him properly." We bet the satisfaction of knowing he saved that owner and three lives is all the mystery hero needs – although he certainly has our gratitude as well.