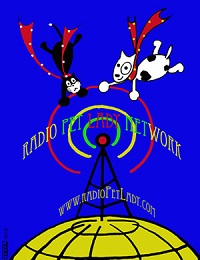 This week I learned something really worrisome that I had never heard about before: young female Labrador Retrievers are dying all over the country from liver disease that shows no symptoms at all! These seemingly healthy young pooches are succumbing to fatal liver failure that their owners and veterinarians did not realize was going on when they saw elevated liver enzymes in routine blood work. The saddest part is that if people understood the warning signs of liver disease, they could step in early and manage the problem, helping their dog to live a good healthy life.
The issue of elevated liver enzymes is one topic we discussed this week on THE EXPERT VET – my Internet radio show at www.RadioPetLady.com – that is co-hosted by Halo's own Dr. Donna Spector. Dr. Donna is "the expert vet," as she is a board certified veterinary internist, specializing in diagnosing medical problems that other veterinarians may not be aware exist. Certainly the owners of Labrador Retrievers, Westies, Dalmations, Dobermanns and Cocker Spaniels – to name a few – have not been alerted that their breeds have a genetic predisposition to irreversible progressive liver disease.
Once Dr. Donna sees these dogs between the ages of 6 and 10 years old – and they are in liver failure, there is nothing that can be done medically and their lives will end tragically early. However, Dr. Donna has found that if she goes back in their history, these dogs often had elevated liver enzymes when they had blood tests earlier in their lives when something could have been done.
The problem is that these liver enzymes are only mildly elevated – and the dogs seem perfectly healthy – and so this early warning sign is often ignored. The veterinarian usually advises that "we'll just keep an eye on this," when something should be done immediately. Unfortunately, Dr. Donna has seen many cases where "an eye was kept" on a dog's blood tests year after year, and the enzymes remained only mildly elevated so nothing is done about it while the liver was being irreversibly damaged. Then one fine day the dog is in full liver failure and it is a tragedy for the dog and for her whole human family, too.
So please note: if you have one of these breeds in your family, you need to keep a vigilant watch on your dog's liver enzymes. Ask for periodic blood tests from an early age. Each time, ask your vet for a copy of those lab results. As Dr. Donna says, we dog owners have to take a more proactive approach and follow up relentlessly on this topic – especially the millions of owners of the most popular breed in the country, the Lab.
You need to keep an eye on the situation and the minute you see an even a mildly elevated liver enzyme level you will know this is an early sign – the warning flag – of hepatitis or cirrhosis. If your own vet is not aware of how to manage this, then you need to immediately reach out to an internist like Dr. Donna, who does consultations with owners and their vets to help the dogs live a long, healthy life. You can listen to the podcast of this week's show (and any previous ones) at RadioPetLady.com.