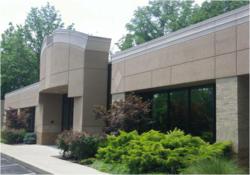 Milford, OH (PRWEB) April 21, 2013
Dr. Scott Silverstein and Dr. Matthew Parker of the Ohio Valley Center for Periodontics & Implants are now offering patients the new Laser Assisted New Attachment Procedure as a modern alternative for periodontal treatment. LANAP uses the PerioLase MVP-7 which is the only FDA cleared laser for this treatment. The laser is highly selective and is designed for specific uses. It kills bacteria that causes gum disease and removes gum tissue that is infected or diseased. Gum tissue that has not been compromised by the disease is left unaffected by the laser. The laser stimulates the bone to begin regenerating so that deterioration stops.
Gum disease is a problem that millions of adults in the United States, as well as millions around the globe, are affected by. When bacteria, which are naturally found in the mouth, form plaque that is not checked by consistent dental hygiene, the plaque can harden and become tartar. Without regular dental checkups to remove tartar, the bacteria continue to multiply and attack the gums. The gums become sore and inflamed, and begin to move away from the teeth they protect. Spaces between the teeth and gums appear where bacteria gather into pockets. As the teeth are exposed, they begin to deteriorate and become loose, and may eventually fall out.
Many of the people who have gum disease have not sought treatment. Not only are they in danger of serious dental issues, but this disease has been connected to health problems as serious as heart disease, low birth-weight babies and pancreatic cancer, among others. By seeking treatment for this problem, people are reducing their risk for other illnesses and health problems. Dr. Silverstein and Dr. Parker hope that the advent of the new LANAP procedure will help to convince their Milford, OH dental patients to seek the treatment they need. For more information about the LANAP procedure, go to http://www.cincinnati-periodontist.com.
Ohio Valley Center for Periodontics & Implants is a periodontal practice offering patients personalized dental care for Cincinnati and Milford Ohio. Dr. Silverstein and Dr. Parker are part of one percent of dental professionals providing the most recent FDA cleared laser procedure for gum disease and periodontal treatment. They are both active members of the American Board of Periodontology and the American Academy of Periodontology. To learn more about Ohio Valley Center for Periodontics & Implants and their dental services visit their website at http://www.cincinnati-periodontist.com.