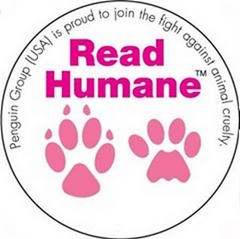 For the second year, Penguin USA is kicking off the summer reading season with Read Humane this month. Read Humane features six of Penguin's best-selling romance and mystery titles produced as special Read Humane editions.
Each of the authors – including Read Humane spokesperson, Jill Shalvis, along with Linda O. Johnston, Miranda James, Leann Sweeney, Judi McCoy, and Ali Brandon – feature animals in their story lines.
The books are entertaining and Read Humane also has a serious mission. Penguin USA supports the fight against animal cruelty with a $ 25,000 donation to The Humane Society of the United States' Animal Rescue Team.
Click here to read all the details on "Reading is Fundamental – For Animals | Wayne Pacelle: A Humane Nation".