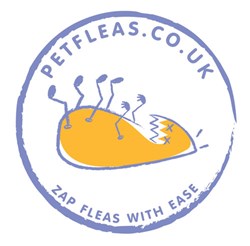 Tarporley, Cheshire (PRWEB UK) 29 August 2013
PetFleas is proud to make the announcement that two more members of their staff have passed their exams and have now become qualified SQPs. This company was one of the first ever websites that ever specialised in pet flea products and other general animal health products and they are fully dedicated to offering the best possible health advice and care to pet owners.
What is an SQP?
An ?SQP? is also known as a Suitably Qualified Person. This is the legal term that is used in animal medicine to describe a veterinary professional who is entitled to prescribe or supply certain types of veterinary medicines within the UK. There are approximately 5,300 SQPs in the UK, which includes over 600 who are working in veterinary practices as well as many others working in pet shops, country stories, agricultural shops and equine product suppliers.
In order to have attained this qualification, the staff members will have needed to take the relevant training and to also pass the AMTRA examinations. They will have also passed an oral exam conducted by an AMTRA Assessor. All staff members at Petfleas are AMTRA qualified, which stands for Animal Medicines Training and Regulatory Authority. AMTRA is an independent body that ensures that the prescription and supply of VPS animal medicines in the UK is undertaken in a completely responsible manner.
What Does This Qualification Mean?
Debbie Martin answered with the following "Suitably qualified people are able to prescribe and supply specific types of medication, depending on the qualification they have. There are different qualifications for non-food animals and those who work with farm animals that might have risks for the food chain."
This ?SQP? title means that pet owners can be assured that the staff at PetFleas have the best interest of their pets at mind and are fully qualified to make the right recommendations when it comes to medications. This is part of the continued support of that Petfleas has for the Veterinary Medicines Directorate (VMD), which is the agency that is responsible for issues that concern the use and manufacture of veterinary medicines within the UK.
About Petfleas
Petfleas, established in 2005, is a company that originated at the Beeston Animal Health Centre. It was one of the very first companies in the UK to specialize in pet flea treatment and prevention products and other health care products for pets, horses and farm animals.

The highly qualified staff at Petfleas is dedicated to providing knowledgeable advice to pet, livestock and equine owners across the country. All staff members have veterinary qualifications and they are committed to taking care of their customer?s precious animal friends.