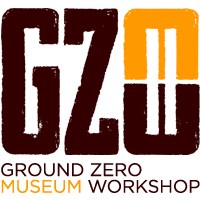 New York, New York (PRWEB) September 11, 2013
In the shadow of the giant 9/11 Memorial Pools and future Museum at Ground Zero – up in the Meatpacking District sits a small 9/11 Museum that is starting to turn heads and rack up accolades. Ground Zero Museum Workshop: Stories, Images & Artifacts from the Recovery is a tiny boutique museum created by Official Ground Zero Photographer Gary Suson, who served 7 months for the FDNY Fire Unions as the only all-access photographer in the world. Suson, an FDNY Honorary Battalion Chief, was allowed to document anywhere he chose, from the dark and cavernous underground PATH train subway areas to abandoned apartment buildings across the street from the World Trade Center. GZMW, whose image collection was dubbed "Rare Photos" by the New York Times, has become the "first stop" for tourists before they head to the World Trade Center site.
Just recently, Ground Zero Museum Workshop won a 2013 Traveler's Choice Award from Trip Advisor and was included in their "Top 25 Museums in the USA" list – and now it has nabbed a spot on USA Today Travel's "10 BEST" list, coming in at #5 Best Attraction & beating out most of NYC's biggest tourist spots. Not bad for a museum not much larger than the ladie's room at the Guggenheim. "Big things come in small packages," says Gary Suson, the museum's founder. "Every square inch of this museum was carefully designed from Day 1. With 100 stories behind the images & artifacts programmed into self-guided audio units, there is enough data and information to fill a museum ten times the size."
About 28 guests may attend each of the daily 2-hour tours. The tours begin with a 12-minute introductory video, an oral presentation by the tour guide, a walk-thru of Ground Zero artifacts (some which can be held by guests) and then guests are turned over to the self-guided audio units, programmed in Spanish, French, English and Italian. Some of Mr. Suson's most poignant images are on display, including the "Genesis 11: Tower of Babylon" Bible Page, Honor Guard Images, K-9 Recovery Dogs and the "Frozen Clock."
Says Suson, "We don't do huge numbers here. We prefer small batch groups where all our guests can get individualized attention and aren't rushed in and out. This is an important part of people's healing process; coming to terms with 9/11 and we don't want to rush that process. They are seeing a side to Ground Zero they have never seen."
The Museum Workshop is kid-friendly, which is a large reason it has become so popular with parents. It is very hard to teach kids about the 9/11 attacks without shocking them; it's a tough subject to cross into for parents and their children. GZMW is non-graphic and stays away from the morning of September 11 and focuses on the special stories and people that made up the "Recovery Period" at WTC. "We are always pleased and even shocked to see kids as young as age 5 sitting and listening to all the Ground Zero stories." No videos of the morning of 9/11 are shown.
GZMW has a 5-Star rating on websites all over the world and is open 7 days per week. Tickets are available by calling ZERVE at (212) 209-3370. Online also at http://www.zerve.com/groundzero/workshop. There are approximately two tours per day, handicap accessible. Tours are free to immediate 9/11 family members. Follow on INSTAGRAM @GroundZeroMuseumWorkshop. Facebook: Ground Zero Museum Workshop. GZMW is a 501c3 charity that donates portions of its proceeds to the FDNY Foundation for the Children of Fallen Firefighters as well as to the FDNY Firefighter Ralph Geidel Cancer Fund. Follow GZMW on TWITTER: 911Museum and 911Memorial.