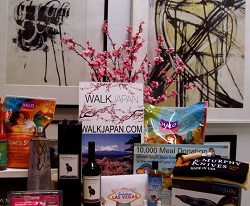 Inside the 12th Annual "Everyone Wins at the Oscars®" Nominee Gift Bags provided by Distinctive Assets there is the opportunity for this year's Oscar Nominees to give to pet shelters and pet rescues nationwide!
In partnership with FreeKibble.com we will donate 10,000 meals of Halo Spot's Stew to the animal shelter or animal rescue of the celebrity nominee's choice!
So even if they didn't take home an Oscar the pets in their favorite shelter will all be winners!
Thank you Lash Fary, the "Sultan of Swag," and founder of Distinctive Assets for sharing this video on "Oscar Gifts That Give Back".