June is Adopt-A-Shelter-Cat month and what better way to celebrate then to team up with a cat shelter and a Snapchat influencer to raise awareness and help feed our feline friends in need.
The Gifford Cat Shelter in Brighton, MA was founded in 1884 and sponsored by Ellen Gifford. Its mission is to provide a safe haven for abandoned, stray, abused, neglected, unwanted and injured cats with the goal of re-homing and ending the needless killing of community and companion cats.
Halo is proud to partner with Freekibble.com and GreaterGood.org to make a WHOLE lot of difference for shelter pets together.
Here's what The Gifford Cat Shelter had to say about a recent Halo Pets donation:
"Many strays have been eating poorly while on the streets and may be malnourished on arrival. It is common for them to have dental disease and they often develop upper respiratory infections in response to the stress they have endured. Some are found to be infected with feline immunodeficiency virus (FIV) which makes them more susceptible to infectious illness. Cats from hoarding or abusive situations may arrive in a quite malnourished state. In this type of cat population, good nutrition is especially important. High quality food is a foundation of returning these cats to optimum health and improving their resistance to illness."
"High quality food is a foundation of returning these cats to optimum health and improving their resistance to illness."
Gracie is a 5 year old cat, surrendered due to her owner's illness and subsequent inability to care for her. She was diagnosed with diabetes just prior to being surrendered. Once at the shelter, we measured her blood sugar levels, started administration of insulin, and began to feed her measured quantities of Halo food, based on our veterinarian's directions. Over the course of three months, Gracie's blood sugar levels and need for insulin have decreased. We are hopeful that at some point, she will no longer require insulin and will maintain a normal blood sugar with proper diet alone. Gracie has remained happy and otherwise healthy during her shelter stay and we hope to find her a permanent home soon.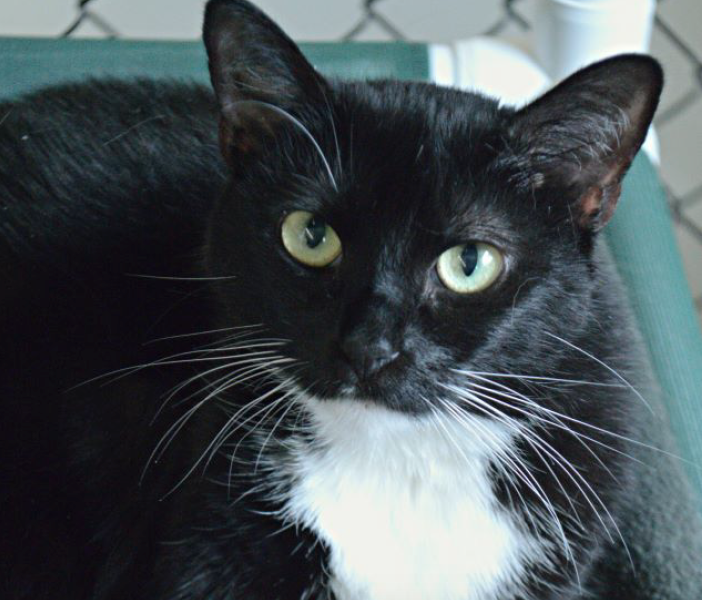 Martin is a 5-year-old cat who was found as a stray in a nearby community. On admission, he tested positive for FIV. His teeth were in very poor condition and he had significant ear mites. He also had a severe eye infection, felt to be due to a virus. During his three-month stay, his ear mites have been successfully treated and his teeth have been cleaned with some extractions done. He has undergone lengthy treatment for his eye infection, which is currently resolved as well. After spending many weeks in our quarantine area, Martin is now living in our FIV+ room and showing his true personality as a playful and loving lap cat. We anticipate that Martin will soon find a permanent home. Good nutrition has been a key component to his recovery. All FIV+ cats need high quality food and, in Martin's case, it was even more helpful in promoting healing."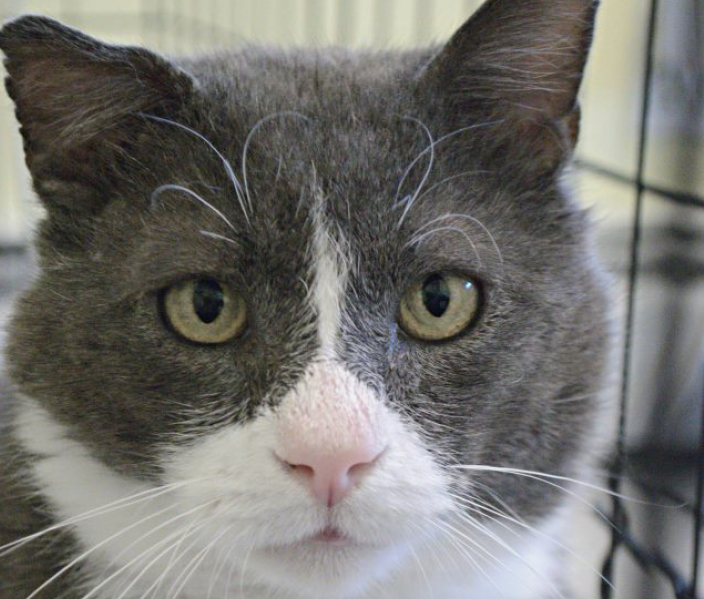 Thank you Gifford Cat Shelter for making a WHOLE lot of difference for pets in your community.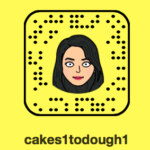 As part of Adopt-a-Shelter-Cat Month, the shelter is having a fundraising event on June 24th from 2-4pm hosted by MassLive.com and Snapchat sensation, Audrey Spencer better known as Cake1toDough1. To help celebrate and raise awareness, Audrey will be giving away two (2) $ 50 Halo Cat package for those who donate via GoFundMe.
When you choose Halo pet food, made from natural, whole food ingredients, your pet won't be the only one with a radiant coat, clear eyes and renewed energy. Halo feeds it forward, donating over 1.5 million bowls annually. As always, Halo will donate a bowl to a shelter every time YOU buy. Thank you for helping #HaloFeeditForward.