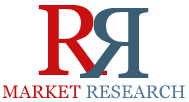 Dallas, Texas (PRWEB) April 23, 2014
The main objectives of ?Automated Patch Clamping Trends 2014? global benchmarking study was to comprehensively document current practices, preferences and metrics in ion channel drug screening using (Automated Patch Clamping) APC technology. It also seeks to chart the emergence of new 384-well Automated Patch Clamping systems, what determines Automated Patch Clamping consumable budgets, and mostly prevents end-users making greater use of Automated Patch Clamping consumables. In addition, a secondary focus was to understand respondents? interests and requirements in using a new Automated Patch Clamping technology for the analysis of adherent cellular 2D networks. The survey collected 88 validated responses, of these 63% provided comprehensive input. Survey responses were geographically split: 34% North America; 31% Europe; 30% Japan; 2% China; 2% Rest of World; and 1% India.
Complete Report available at http://www.rnrmarketresearch.com/automated-patch-clamping-trends-2014-market-report.html.
As per the report ?Automated Patch Clamping Trends 2014? The median annual APC consumable budget was $ 50K-$ 100K/year today. Several bottom-up models were developed around the respondent?s feedback to calculate the global Automated Patch Clamping markets. In 2014 these were estimated to be around $ 140M for Automated Patch Clamping consumables and $ 38M for new APC platforms. Segmentation & some CAGR estimates are in the full report. The Automated Patch Clamping consumable budget for ion channel testing of most respondents was not fixed i.e. it can be adjusted to reflect cost changes per data point. The factors that most prevent greater use of APC consumables today were the high cost of Automated Patch Clamping consumables and lack of ion channel projects.
The report, available for purchase at http://www.rnrmarketresearch.com/contacts/purchase?rname=169011, looked at the following aspects of ion channel screening using Automated Patch Clamping technology, as practiced to date (2014) and in some cases as predicted for the future (2016):